Accreditations and Associations
San Diego County Bar Association

At the center of the county's diverse legal community, the State Bar of California's mission is to be San Diego County's representative of the legal profession, serving the public and the profession by enhancing the legal system and promoting justice, professional excellence and respect for the law.
State Bar of California

Created by the state legislature in 1927, the State Bar is a public corporation within the judicial branch of government, serving as an arm of the California Supreme Court. All State Bar members are officers of the court. Membership in The State Bar of California affords attorneys the right and privilege of practicing law in this state. The bar's integrated network of functions and services — many of them mandated by law — protects the public and assists attorneys in meeting their professional obligations.
Elder Law College

Elder Law College is the only educational organization of its kind. Elder Law College wants to do their part to help protect the aging and disabled population by providing extensive education for attorneys as well as the support needed to provide law firms with the tools they need to build a successful Elder Law practice. The legal issues that the aging and disabled population faces are much different from other clients. Having the ability to counsel and represent these clients with the sensitivity and respect needed can be invaluable part of any law practice. Practicing Elder and Special Needs Law not only benefits our aging and disabled population, but their families and community as well.
Personal Family Lawyer

A Personal Family Lawyer® is a trusted advisor who helps you make the very best personal, financial, legal, and business decisions for your family throughout your lifetime and is there to guide your loved ones when you can't be.
Creative Business Lawyer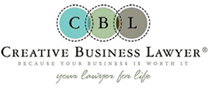 Your Family Business Lawyer® is a perfect combination of trusted advisor, problem solver, keeper of secrets and deep listener. You get to stay focused on the money-making parts of your business, while your trusted legal advisor focuses on ensuring you keep the money you make, and are prepared to earn even more. Your Family Business Lawyer® will ensure you create, maintain and honor your boundaries. They will help you set clear expectation and collect on promises made to you (including money).
Avvo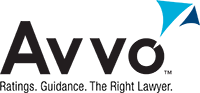 An online marketplace for legal services, that provides lawyer referrals and access to a database of legal information consisting primarily of previously answered questions. Lawyer profiles may include client reviews, disciplinary actions, peer endorsements, and lawyer-submitted legal guides.
The Lawyers Club of San Diego

A specialty bar association founded in 1792 to advance the status of women in the law and society. The club advances its mission through the work of its 25 standing committees, by presenting programs and events, and through its charitable foundation arm, the Lawyers Club Fund for Justice, which strives to serve "at risk" women and girls.
ProVisors

Since its inception in 1998, ProVisors has become a structured and effective way for professionals to share business with better results. ProVisor's membership of attorneys, accountants, financiers and other leading professionals are able to connect and collaborate with one another in order to expand their professional and personal networks.
Beta Gamma Sigma

An International Business Honor Society. Since 1913 we have recognized and honored top performing students from around the world in business schools accredited by The Association to Advance Collegiate Schools of Business (AACSB). We are also a proud member of the Association of College Honor Societies (ACHS). Through our dedication to providing lifetime value for our members, we work to bring programs, connections, benefits, and opportunities to every individual in our organization.
San Diego North County N.A.E.P.C.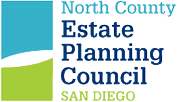 The National Association of Estate Planners & Councils (NAEPC), our Council's mission is to encourage and cultivate interdisciplinary collaboration, education, and networking between the core professional disciplines (JD, CPA, CLU, CFP®, and Trust Officers) as well as others in this planning arena; and to serve the north San Diego County community by increasing public awareness of the need for competent estate planning.
WealthCounsel

WealthCounsel is a professional organization of estate planning and wealth management professionals providing the highest standard of education, resources, software and community to members resulting in impeccable work quality, high-quality representation and professionalism to clients.
6º Professional Networking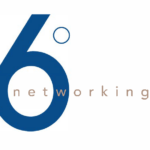 6° has launched exclusive referral groups that are comprised of vetted professionals who are serious about advancing their careers through meaningful relationships with truste with trusted peers. For trusted advisor professionals, their network is one of their most valuable assets. The value of the relationships built through meaningful connections is important to be of best service to clients.
Licensed Real Estate Broker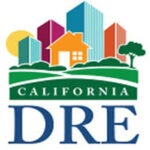 A real estate broker is someone who has taken education beyond the agent level as required by state laws and passed a broker's license exam. A real estate broker works to negotiate and arrange real estate transactions. This licensed individual has daily duties that include writing contracts and overseeing transactions for sales and purchasing activities on homes, land and commercial properties.