Planning for Incapacity with a Durable Power of Attorney
Durable Power of Attorney is one of the important estate planning instruments. For most people, the Durable Power Of Attorney is the most important estate planning instrument available–even more useful than a Will. A Durable Power Of Attorney allows a person you appoint ("attorney-in-fact" or agent) to act in your place for financial purposes when and if you ever become incapacitated. In that case, the person you choose will be able to step in, take care of your financial affairs and manage your non-Trust assets. Without a durable Power Of Attorney, no one can represent you, unless a court appoints a conservator or guardian (discussed above). A Power Of Attorney may be limited or general. A limited Power Of Attorney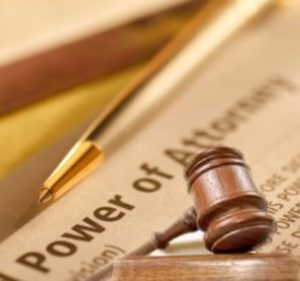 may give someone the right to sign a deed to property on a day when you are out of town. Or it may allow someone to sign checks for you. A general power is comprehensive and gives your attorney-in-fact all the powers and rights that you have yourself.
A Power Of Attorney may also be either current or "springing." Most Powers Of Attorney take effect immediately upon their execution, even if the understanding is that they will not be used until and unless the grantor becomes incapacitated. However, the document can also be written so that it does not become effective until such incapacity occurs. In such cases, it is very important that the standard for determining incapacity and triggering the Power Of Attorney be clearly laid out in the document itself.
Learn more about incapacity planning with proper healthcare documentation.