Trusts
There are many benefits to a complete estate plan, including the creation of a Trust. A Trust is a legal document which creates a legal entity that your assets will be placed into. In some cases it can partially substitute for a Will but usually is created in conjunction with a Pour-Over Will. Without a Trust, an estate is distributed pursuant to your Will which is subject to probate and all documents filed in the probate court become public documents. When a case is public everyone can learn of your private matters.
Whether you are in need of a Simple Will to designate a guardian for your minor children or you are in need of a more elaborate Trust-based estate plan, I can help you determine what Estate Planning documents are best for your situation after learning more about you during a Family Wealth Planning Session. To inquire about a Family Wealth Planning Session or if you have any questions, please feel free to contact me by clicking here.
---
Types of Trusts
1. Revocable Living Trusts
While there are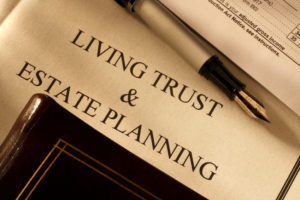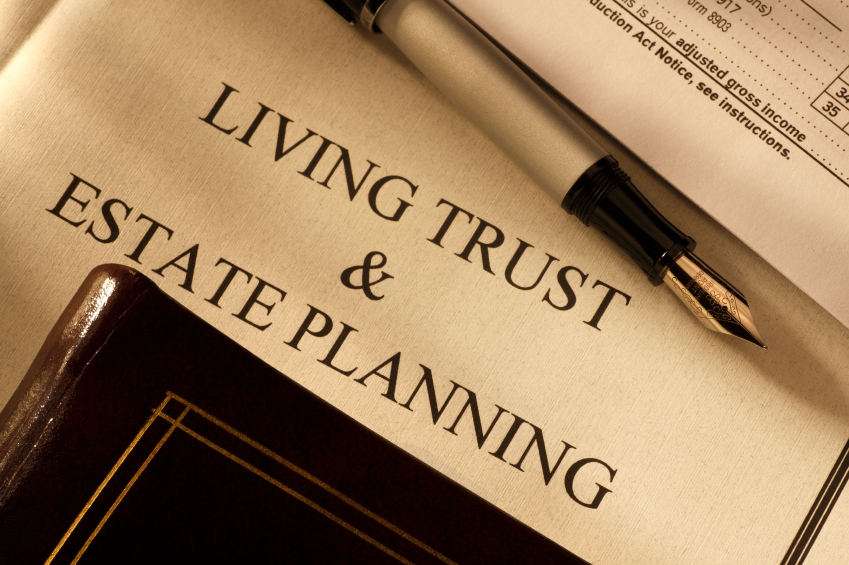 many types of trusts, the most common is a Revocable Living Trust or Family Trust.
A Revocable Living Trust is one that is created during your lifetime, which can be amended and revoked during your lifetime. When a Trust is formed, the person who created the Trust (Trustor) is also the Trustee and the beneficiary. Once your assets are retitled into your Trust, your Trustee (you) manages the Trust. One of the many purposes of a Revocable Living Trust is to avoid the cost and delay of probate as your assets are put into the trust, administered for your benefit during your lifetime (usually by you), then transferred to your beneficiaries when you die without the need for court involvement.
A Trust is beneficial for many reasons:
it avoids the expensive, time-consuming and public probate process,
passes trust assets to the designated beneficiaries promptly based on the terms of the Trust, and
safeguards financial privacy.
2. Testamentary Trusts
A Testamentary Trust is created by your Will and goes into effect at the time of your death. This type of trust generally addresses accumulated assets during your lifetime and/or assets generated by your death such as wrongful death settlements.
3. Marital Trust
An important part of Estate Planning is taking advantage of the current tax exemption amount, often referred to as a "coupon." Similarly to having a coupon at the grocery store to reduce the amount of money you owe, the Government issues an exemption reducing the taxable estate subject to estate tax. Every person has a tax exemption amount of $5,490,000 (indexed for inflation). There are a couple different planning options for married couples, depending on their particular circumstances.
One option is the Martial AB Trust. A Marital AB Trust is such that the trust divides into two trusts at the time of death to benefit the surviving spouse, provide asset protection of the deceased spouse's assets and to protect the deceased spouse's beneficiaries (in the event of remarriage or blended families). The deceased spouse's assets are transferred into the B trust and based on how the trust is structured, the surviving spouse may use income generated from assets to pay for certain living expenses. When the second spouse dies, assets in the B trust can be passed on to other beneficiaries, sometimes doubling the amount of assets which pass to heirs free of estate taxes. Current law states that the decedent survived by a spouse may elect to pass any of the decedent's unused exemption to the surviving spouse. This election is made on a timely filed estate tax return for the decedent with a surviving spouse. Due to this Portability Law, the traditional use of Martial AB Trusts is not always necessary.
Another option is the Martial Trust. If a couple wants their entire estate to pass outright to their surviving spouse, then a Martial Trust would be appropriate without the Trust division at the first spouse's death.
This is hybrid of both the Marital AB Trust and the Martial Trust, which is called Marital Trust with Disclaimer Provisions. In this situation a couple may want everything to pass to the surviving spouse, with an option to "disclaim" half of the estate if at the time of the first spouse's death. This may be advantageous because their taxable estate is larger than the current tax exemption amount, of remarriage concerns, for asset protection purposes or a combination of those reasons.
4. Irrevocable Life Insurance Trusts (ILIT)
Besides real property, life insurance is another important asset. Life insurance can have a substantial cash value or death benefit exposed to creditors. Even a term policy without cash value can be a valuable asset in that it will provide your family income and support after you are gone. But will your beneficiaries get the death benefit, or will your creditors? Life insurance can also pay your estate taxes and make funds immediately available to your survivors; thus avoiding the delay and expense of liquidating other assets.
An Irrevocable Like Insurance Trust is specifically designed to own life insurance. As with other trusts, the ILIT has a trustee, beneficiaries, and terms for distributions. Your ILIT would own your insurance policy. The insurance policy beneficiary would be the trust, not your estate. When you pass away, your insurer pays the ILIT trustee, who would follow the trust instructions and distribute the proceeds to the ILIT beneficiaries. An ILIT can be funded or unfunded. The ILIT is irrevocable. It protects the policy's cash value, death proceeds, and distributions from the trust to the beneficiaries. The ILIT – though sometimes important for protection – can also be an important tool to save you estate taxes. Because the ILIT owns the life insurance policy, the policy proceeds won't be included in your taxable estate, nor subject to estate taxes.
5. Irrevocable Charitable Remainder Trusts
If you are feeling generous or need to reduce your estate value for estate tax reasons, you may choose to gift your assets to a tax-exempt charity of your choice as trust beneficiary. While you gain creditor-protection, you can use these same assets to generate income for you during your lifetime. For asset protection protection and the immediate tax deduction advantage from gifting assets during your lifetime, the Charitable Remainder Trust (CRT) can be your answer. Over your lifetime, your trust would pay you a fixed annual income. You thus get an immediate tax deduction and future income from the donated assets.
6. Irrevocable Children's Trusts (ICT) or Beneficiary Controlled Trusts (BCT)
Do you intend to gift money to your children? Instead of an outright distribution to your children, we often recommend an Irrevocable Children's Trust or Beneficiary Controlled Trust. Not only can it reduce taxes, it provides asset protection to the children because property transferred to a children's trust cannot be seized by your creditors. It also won't be included in your taxable estate. Income from the trust would be taxed at the children's lower income tax rates. While the trust is in effect and the beneficiary is under a stated age, neither the grantors nor the child's creditors can claim the trust assets; however when your child reaches the allowed age, he/she can demand the trust assets unless they are taught the importance of keeping the assets in trust where they can be named as co-Trustee of his/her trust.
7. Qualified Terminable Interest Property (QTIP) Trusts
Qualified Terminable Interest Property Trusts qualify for the unlimited marital deduction, meaning the surviving spouse may receive assets without having to pay estate taxes when the first spouse dies. This type of trust also allows assets to pass to heirs after the surviving spouse dies.
8. Qualified Personal Residence Trusts (QPRT)
With a Qualified Personal Residence Trust, you transfer your residence to the trust and retain a tenancy for a number of years. At the end of the term, your residence passes to your remainder beneficiaries. Your objective is to transfer your residence now at its lower tax value (basis), rather than when you die and it has a greater value. The QPRT thus reduces estate taxes. It can also protect your home from lawsuits as your creditors can only claim your right to use the property for the remaining term of years (or the rental value for those years). However, your creditor cannot attach or seize the home because it would be owned by the trust. QTIPs are common with second marriages because they preserve your assets for the benefit of the children from a prior marriage, rather than the spouse's children or family, who would become the probable beneficiaries of an estate bequeathed outright to a surviving spouse.
To learn about Wills, click here.
To learn about Incapacity Planning, click here.